Russia's United Engine has completed manufacturing work on the primary components of a prototype Aviadvigatel PD-8 powerplant.
The PD-8 is a lower-thrust variant of a family which centres on the PD-14 designed for the Irkut MC-21-310.
It is intended for eventual use on the Sukhoi Superjet 100 as a fully-domestic alternative to the PowerJet SaM146. The SaM146 is jointly produced by French and Russian firms, with Safran responsible for the high-profile core section.
Sections produced for the PD-8 include the high-pressure compressor, integrated discs, combustion chamber, and high-pressure turbine and the next stage will involve assembly.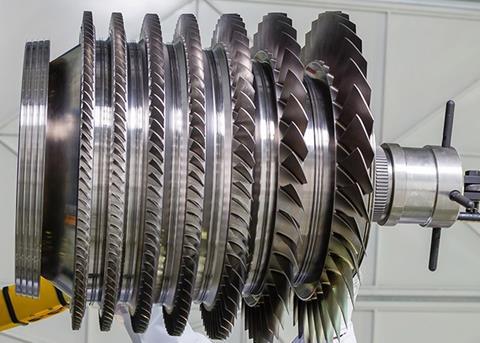 Advanced technology including additive manufacturing has been used in production of the components, says United Engine general designer Yuri Shmotin.
"Manufacture of prototype gas generators is necessary to determine characteristics of the hot section's main units, assess their combined functioning, and confirm operability," says the company.
United Aircraft is developing a version of the Superjet 100 designated the 'SSJ-New' which will have a higher proportion of Russian-built components, including the PD-8 engine.