Qantas has taken an Airbus A380 out of storage in the USA and ferried it to Dresden in Germany.
Dresden's airport operator MFD tells Cirium that the aircraft (VH-OQB) arrived in the city from Los Angeles on 20 August.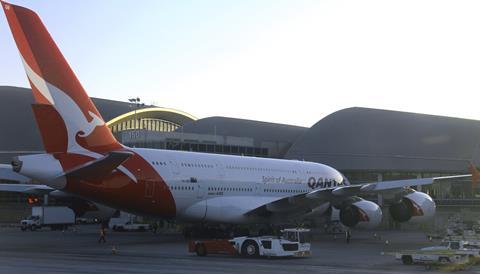 The airport is home to MRO and modification centre EFW, which has previously serviced A380s from Qantas and other operators.
In 2019, EFW completed the first cabin refurbishment as part a mid-life upgrade for Qantas's 12 A380s.
Cirium fleets data shows that, so far, six aircraft have been retrofited with the upgraded cabin for 485 passengers.
The new layout features more business and premium-economy seats, but fewer economy seats than the previous cabin configuration for 484 passengers.
VH-OQB has not been upgraded yet. The aircraft was built in 2008 and had been in storage in LA since March 2020.
Qantas has placed all its A380s in storage and previously said it would not reactivate them before 2023.
EFW and Qantas have been contacted for comment.