OSM Aviation Academy, a Scandinavian training company with a location in San Diego, says that start-up air taxi operator Quantum Air has chosen the academy as a preferred pilot training partner.
Los-Angeles-based Quantum Air said in August that it had placed an order for 22 of the four-seat eFlyer 4 electric aircraft from Bye Aerospace. The company aims to transform on-demand urban travel by becoming the first all-electric airline, its website says.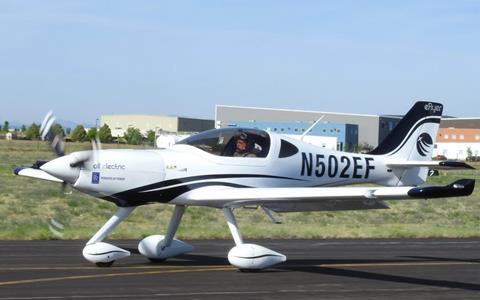 "OSM Aviation and Quantum have both placed large orders for the eFlyer all-electric aircraft from Bye Aerospace in Denver, Colorado," OSM says in a statement on 6 January. "In total 160 zero-emission aircraft with significantly lower noise pollution and enhanced altitude performance will be delivered to the two companies starting at the end of 2021."
OSM has been training pilots in Europe since 1963 and in the United States since 2012.
"Quantum's partnership with OSM means that Quantum pilots will fly commercially in essentially the same aircraft in which they trained," said Tony Thompson, founder and chief executive of Quantum. "Quantum commercial pilots will be intimately familiar with their aircraft, setting a new standard for safety."