Rolls-Royce has named Tufan Erginbilgic, a former executive of petroleum firm BP, as its new chief executive, succeeding Warren East.
Erginbilgic, a UK and Turkish national with an engineering background, will take up the post on 1 January next year.
His most recent role has been as partner with Global Infrastructure Partners, the equity fund company which specialises in sectors including energy and transport.
He previously worked for BP for over two decades in several senior positions, heading the lubricants division before being appointed chief of staff to the group chief executive.
Erginbilgic was named chief operating officer of BP's downstream business – including global fuels, jet fuels and petrochemicals – in 2009 and, five years later, its chief executive.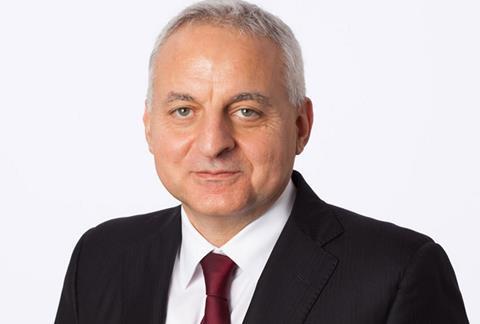 He has also served as non-executive director of aerospace company GKN and the capital goods firm CNH Industrial.
"I am determined to deliver the full potential of the market positions which [Rolls-Royce] has built over many years, through its engineering excellence and innovative technology, and to build a platform for growth in order to create value for all stakeholders," says Erginbilgic.
Rolls-Royce chair Anita Frew describes Erginbilgic as a "proven leader of winning teams" within complex organisations who has the ability to "drive a high-performance culture".
"He has extensive strategic and operational experience and a firm understanding of safety critical industries, including aerospace, as well as the challenges and commercial opportunities presented by the drive for low carbon technologies," she adds.