Safran has begun negotiations to acquire the electrical systems business of fellow French aerospace firm Thales.
Consisting of two companies - Thales Avionics Electrical Systems and Thales Avionics Electrical Motors – operating across three sites in France and one each in Orlando and Singapore, the business last year generated revenue of €124 million ($123 million).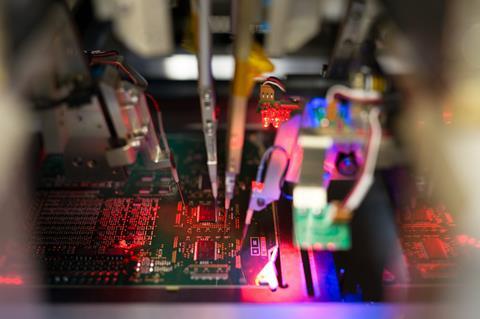 No financial details of the transaction have been disclosed. Completion is expected in 2023, subject to regulatory approval and employee consultation.
Safran Electrical & Power says the acquisition will allow it to "pursue its strategy as an equipment manufacturer positioned across the whole electrical chain.
"The electrical conversion business will make a significant contribution to Safran's portfolio of activities, which will expand further in the area of electrical power generation, particularly in the defence and helicopter markets," the firm adds.
Stephane Cueille, chief executive of Safran Electrical & Power, adds: "We are delighted with the prospect of joining forces with Thales's electrical teams, which will give us even greater competencies throughout the electrical chain, thanks in particular to their leading skills in electrical conversion.
"The complementary nature of our expertise will also enable us to provide the market with ever more relevant and effective solutions."