ST Engineering and Honeywell Aerospace have signed a 10-year agreement for the maintenance of CFM International's Leap engine components.
The agreement will see ST Engineering provide component MRO and repair services in the Asia-Pacific for Honeywell components on the Leap engines, which power the Airbus A320neo family, Boeing 737 Max, as well as the in-development Comac C919.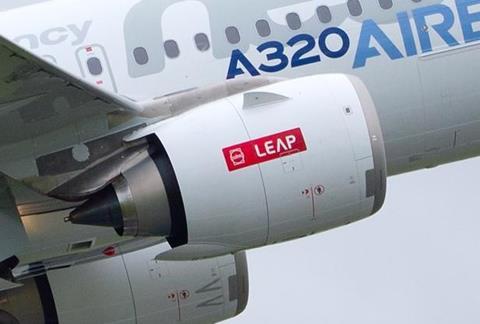 ST Engineering is the only licenced MRO service provider for Honeywell components, it discloses.
"These component MRO services will play a complementary role to the other MRO solutions offered by the group, which has plans to set up MRO capabilities for the Leap-1A and Leap-1B engine," ST Engineering adds.
The company has been a member of Honeywell's partner network since 2019, which allows it access to Honeywell's maintenance technical support for more than 2,000 components.