Singapore's ST Engineering will roll out MRO services for the CFM Leap-1B turbofan — which power the Boeing 737 Max — by the end of the year.
ST Engineering states that it is "currently developing capabilities" for Leap-1B engine MRO, and will start with providing quickturn services at the end of the year.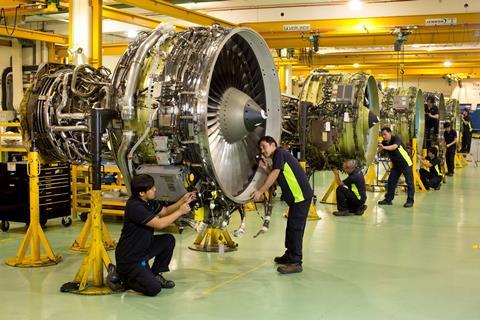 The company also disclosed that it secured two engine MRO contracts for the CFM56-7B, which powers the 737NG family.
The first, with Alaska Airlines, is a five-year extension to an existing engine MRO contract. ST Engineering states that the contract will cover heavy maintenance for 14 737-700s and 12 -900 aircraft, with works carried out from 2022 in Singapore.
The second is 12-month heavy maintenance contract with an unnamed Asian carrier. ST Engineering states that works will commence mid-2022 at its Xiamen facility.
Says ST Engineering commercial aerospace president Jeffrey Lam: "ST Engineering takes pride in providing strong support to its customers and fulfilling its value proposition with flexible solutions that are customised to evolving needs. In return, many customers continuously place their trust in what we have to offer, which allows us to see them through their growth in good as well as challenging times."