Tata Boeing Aerospace (TBAL) will set up a new assembly line near Hyderabad to produced vertical stabilizer structures for the 737 Max.
TBAL, a joint venture between India's Tata Advanced Systems (TASL) and Boeing, already produces aero structures for the AH-64 attack helicopter.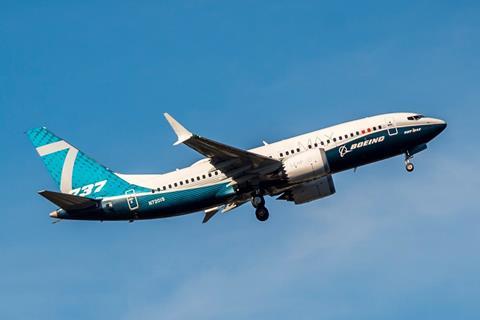 Boeing notes that the vertical stabiliser is a complex structure, and that the new assembly line will use robotics and automation.
"The expansion of our aerostructure manufacturing capabilities with the new production line to deliver complex vertical fins for the 737s is another landmark in our collaboration with Boeing," says TASL chief executive Sukaran Singh.
"This new production line for complex vertical fin structures is another testament for TASL's commitment towards making India self-reliant in defence manufacturing."