The organiser of the biennial Airshow China event in Zhuhai has cancelled this year's show, citing the coronavirus pandemic.
"Unfortunately, Airshow China 2020 has been cancelled due to epidemic prevention and control," says the show organiser. "See you in Zhuhai at Airshow China 2022."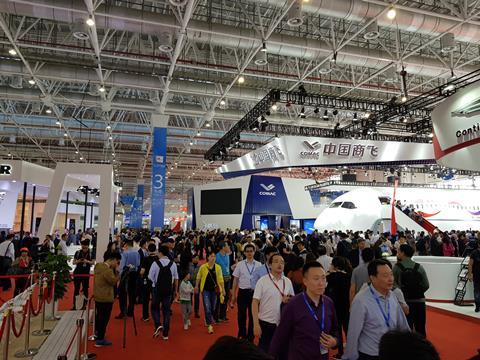 The event, originally scheduled to run from 10-15 November, is an important instalment on the air show calendar. It is a major showcase of China's aerospace and defence ambitions, and an important marketing opportunity for foreign aerospace companies.
In recent years, the show has seen the public debuts of several important aircraft types, such as the Chengdu J-20 fighter, Xian Y-20 strategic transport, and the world's largest amphibian, the AVIC AG600. It is also an important venue for Chinese civilian programmes such as the Comac ARJ21, C919, and the Sino-Russian CR929 widebody programme.
Though the coronavirus pandemic originated in China, Beijing has been successful with getting it under control. Still, international travel restrictions would make it extremely hard – if not impossible – for overseas participants to attend the event.
The axing of this year's Airshow China follows that of the Farnborough Airshow in July. Although Farnborough did not go ahead, its organiser held a virtual event called FIA Connect. Also cancelled was the Royal International Air Tattoo, which was to have taken place at RAF Fairford in Gloucestershire from 17-19 July.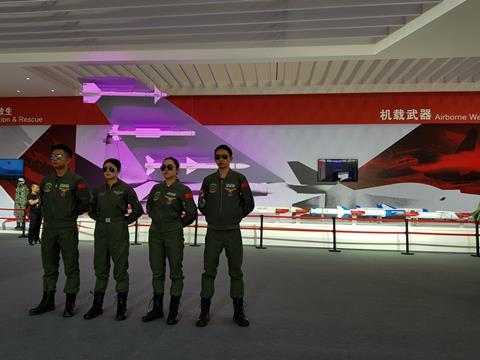 Coronavirus has all but eliminated air shows in 2020. Although the Singapore Airshow went ahead in February when the pandemic was still largely isolated to China, attendance was considerably lower than planned.
Other cancellations this year include the annual business aviation events sponsored by the National Business Aviation Administration.
The outlook for shows in 2021 is unclear.
According to its web site, Aero India 2021 is still slated to run from 3-7 February at an air base near Bengaluru. India, however, has been hard hit by Covid-19 and air travel to and within the subcontinent remains challenging.
In May, Australia's AMDA Foundation said that the biannual Avalon Airshow near Melbourne would be pushed from February 2021 to 26-28 November 2021.
For the time being, 2021's Paris air show is scheduled to run from 7-21 June, and the Dubai air show from 14-18 November 2021.