Leasing firm AerCap's shareholders have voted in favour of the proposed merger with US leasing giant GECAS, which the two companies unveiled in March.
AerCap held a shareholders meeting on 12 May and asked them to back several items relating to the transaction, including the deal itself plus the re-appointment of Aengus Kelly as chief executive, an increase in authorised share capital, and the issuing of additional shares for the GECAS acquisition.
The Irish-based lessor says its shareholders "have approved" the transaction, although its completion remains subject to regulatory approvals and other customary conditions.
AerCap generated net income of $228 million over the first quarter, down on the $277 million for the same period last year, with $25 million in GECAS-related expenses contributing to the lower figure.
But the lessor points out that its activity for the quarter was particularly strong, with 60 leases signed – the largest number since the third quarter of 2019.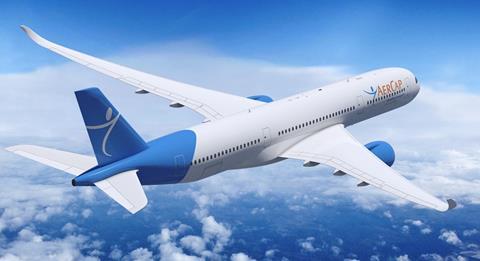 These 60 lease agreements notably included 28 for twin-aisle aircraft, which AerCap says is its highest figure for widebody leases in a single quarter.
Although leasing activity varied "significantly" by region, it says, there is evidence of "green shoots" in travel recovery.
"Demand for leasing is improving as airlines grow in confidence about the future," it says. AerCap's revenues for the quarter reached nearly $1.1 billion.
General Electric is divesting GECAS in order to focus on industrial core businesses, and will use the proceeds from the merger to continue reducing debts.
It recorded about $200 million in GECAS earnings for the first quarter, although the division was reclassified as 'discontinued' and recorded a net loss of $2.6 billion as a result of a loss-on-sale figure of $2.8 billion relating to the AerCap transation.
AerCap says the merged leasing operations will comprise over 2,000 aircraft – with orders for another 500 – plus more than 900 engines and 300 helicopters.
It puts the net asset value of the GECAS operation at around $34.2 billion, and estimates the two companies' combined assets at about $76 billion.
AerCap's transaction consideration comprises $23.9 billion in cash – funded by a bridge loan of up to $24 billion – plus 111.5 million shares, and up to $1 billion in additional securities. The lessor puts the overall transaction, based on AerCap's share price in early March, at about $30.6 billion.