US lessor Air Lease is optimistic that the long-haul sector is showing signs of following the short-haul market into recovery, claiming that 80% of aircraft on its widebody order book have been placed.
Speaking during a second-quarter briefing, chief executive John Plueger said commercial aircraft demand was continuing to strengthen, with "uptick" in international traffic volume extending to widebody demand.
Over the five-year period from 2022-26, the lessor is scheduled to receive 24 Boeing 787s, 16 Airbus A330neos, seven A350s and the first two of its seven A350 freighters.
Plueger says, however, that while the US FAA has approved resumption of 787 deliveries – after a long hiatus – the company expects to take only one 787 by the end of this year.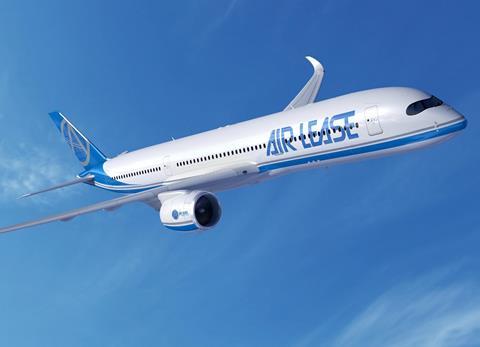 Air Lease's overall placements of ordered aircraft reflect the strong demand environment, he states, with 99% of deliveries to 2023, and 60% of those for 2024, placed.
Placements for 2025 are also running "well ahead of expectations", says Plueger, with some single-aisle orders – among them the Airbus A321neo, including the LR and XLR variants – having forward placements extending out five years to 2027.
He says this is further out than the company was experiencing prior to the pandemic crisis.
Air Lease is experiencing a higher pace of lease extensions, "well in advance" of lease expiration in both the narrowbody and widebody sectors, supporting lease rates and aircraft values.
Plueger attributes this to a desire by operators to secure capacity as prices rise, and concerns persist over delivery delays caused by supply-chain constraints.
Air Lease deliveries exceeded guidance in the second quarter, but Plueger points out that the company is facing "several months" of delays with some aircraft orders.
He believes supply-chain issues are likely to continue for "the next couple of years" and exacerbate "what was already shaping up to be a shortage of commercial aircraft".
Air Lease's portfolio included 392 owned aircraft at the end of June, and the company has commitments to purchase another 430 through to 2028.