Airbus's A320 family has passed the mark of 10,000 deliveries, the airframer's latest order and backlog data indicates.
Although the airframer delivered the aircraft with serial number MSN10000 to Middle East Airlines last year, the actual production run had yet to reach five figures.
But FlightGlobal analysis of Airbus's monthly delivery figures shows that 8,095 conventional A320-family and 1,909 A320neo-family jets had been handed over by the end of August.
This brings the overall deliveries for the ubiquitous single-aisle family to 10,004.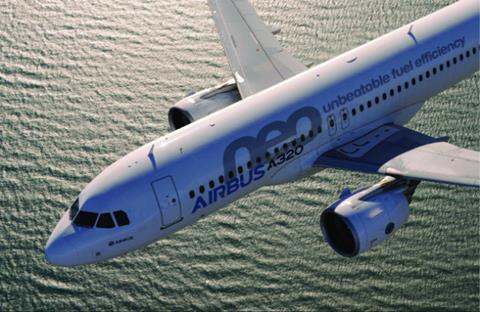 Airbus's delivery information suggests that the 10,000 mark would have been reached on 30 August, when three aircraft were delivered – two A320neos to China Eastern Airlines and IndiGo, and an A321neo to Gulf Air.
The first A320 was delivered 33 years ago, in March 1988, to Air France.
Airbus has secured total orders for 15,690 A320-family jets, among them 4,770 of the conventional A320 and 3,847 of the A320neo.