Airbus is expecting to review its production rates every month after reducing its output by a third in response to the coronavirus impact.
Chief executive Guillaume Faury, speaking on 8 April, was unable to estimate when rates would be restored but said he thought the crisis would "probably be a long one"
The airframer has already been taking steps to reinforce liquidity and to adjust operations at certain plants as governments put measures in place to contain the outbreak.
But Faury says the production rate cuts are intended to provide the "best balance" between the effects of the downturn and the appetite for aircraft.
He says the initial cutting of rates for the A320, A330 and A350 provide a definite plan to which the airframer can align its workforce, but adds that it could need adjustment and will probably be reviewed on a monthly basis.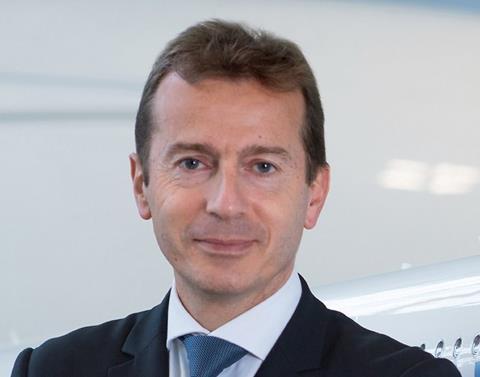 Faury says the impact on personnel is currently being managed through the flexibility Airbus has with short-term measures such as holiday considerations.
The airframer is still deciding how the A320-family rate cuts will be implemented across its four final assembly sites at Toulouse, Hamburg, Tianjin and Mobile.
But Faury stresses that work will not be stopped at any of the plants and development work on aircraft such as the A321XLR will continue.
"We'll keep working on the variants we've committed to market, for which we've signed firm contracts," he says.
Production of the A220, performed at Montreal and Mobile, has yet to be affected. Faury says the crisis has "hit a bit later" in the USA and Canada, where the twinjet is built, and the airframer is still evaluating its assumptions for the programme.
He points out that the process is complicated by a "dynamic" situation in Quebec, with A220 production ramp-up making a stabilised rate "more difficult" to determine compared with the airframer's mature programmes.
There are no plans to change the production flow of the A380, of which fewer than 10 have still to be completed.