Airbus has reduced to about 135 the number of aircraft it has been unable to deliver as a result of the air transport crisis.
The airframer insists it has managed, over the third quarter, to achieve convergence between production and deliveries.
Airbus recorded €1.2 billion ($1.4 billion) in charges over the three-month period to 30 September for its broad company restructuring, including a €981 million impact on its commercial aircraft division.
Chief executive Guillaume Faury says this provision illustrates that the airframer's discussions with social partners have "advanced well".
The commercial division's adjusted earnings for the quarter halved to €666 million, with revenues down by a third, under the pressure of fewer deliveries and lower cost efficiency.
Airbus delivered commercial 341 aircraft over the first nine months of 2020, about a 40% drop on last year's levels, including 145 in the third quarter. It puts the number of undelivered aircraft at 135 as of 30 September.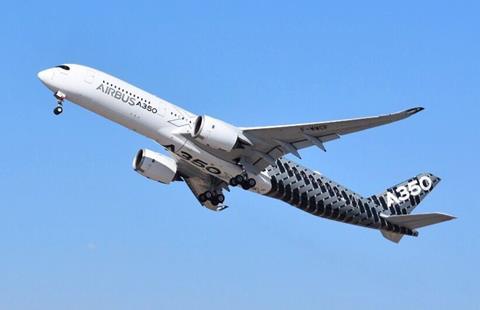 "Necessary steps have been taken to adapt the cost structure to the new levels of production and the benefits are materialising as the plan is executed," says the company.
Faury says the recovery in air transport is "slower" than had been forecast, but states that Airbus managed to achieve its aim of converging production and deliveries during the quarter.
"We stopped cash consumption in line with our ambition," he adds.
Airbus has not given any new estimates on overall deliveries for the year.
Its financial results include a negative "re-measurement" of €236 million arising from amendments to French and Spanish contracts under the long-running World Trade Organization dispute with Boeing over civil aircraft subsidies.
Airbus also recorded a €26 million charge in the quarter relating to programme costs for its discontinued A380, taking the total this year to €358 million.