Airbus is set to cut its workforce by 15,000 personnel by summer next year, as part of its response to the downturn in the air transport sector.
These cuts will include 5,100 positions in Germany, another 5,000 in France, and 1,700 in the UK. The measures affect subsidiaries including Premium Aerotec – which had already been undergoing a restructuring exercise, affecting 900 jobs, before the crisis – and Stelia.
Airbus also intends to cut 900 jobs in Spain and 1,300 from other facilities worldwide.
The airframer says the "necessary reduction" is the subject of consultation processes with social partners, which aim to reach implementation agreements from autumn this year.
Airbus states that commercial aircraft activity has fallen by nearly 40% as a result of the coronavirus crisis. It has already slashed single-aisle and twin-aisle production.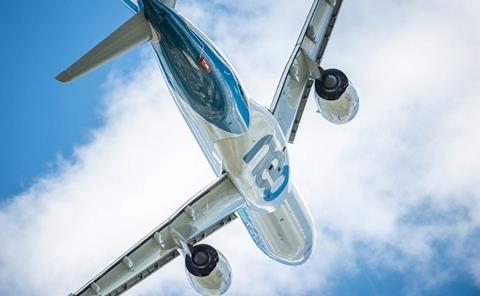 But it does not expect air traffic to recover to pre-crisis levels until at least 2023 – and possibly not until 2025.
"Measures we have taken so far have enabled us to absorb the initial shock of this global pandemic," says Airbus chief Guillaume Faury.
"Now, we must ensure that we can sustain our enterprise and emerge from the crisis as a healthy, global aerospace leader, adjusting to the overwhelming challenges of our customers."
Airbus says the details of the plan still need to be finalised with its workers' representatives.
"While compulsory actions cannot be ruled out at this stage, Airbus will work with its social partners to limit the impact of this plan by relying on all available social measures," it says.
These could include voluntary departures, early retirement, and long-term partial unemployment schemes.