ATR has flown the first example of its newly-developed 72-600 freighter, a purpose-built cargo version of its larger turboprop.
The aircraft was launched three years ago with an order for up to 50 from US express freight specialist FedEx.
Thirty of the aircraft under the FedEx agreement were firm.
ATR had stated at the time that the 72-600F would have a large cargo door in the forward fuselage as well as an aft cargo door, and enter service this year.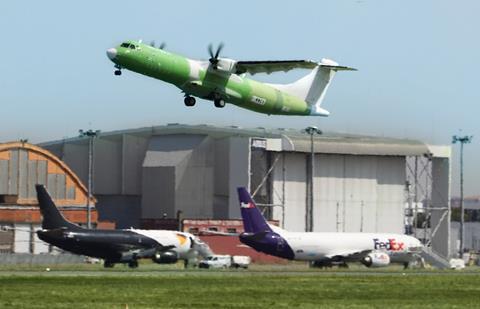 The airframer says MSN1653 carried out the first flight, lasting 2h, on 16 September from its Saint-Martin site.
"During the flight, crew onboard performed a number of tests to measure the new aircraft's flight envelope and flight performance," it adds.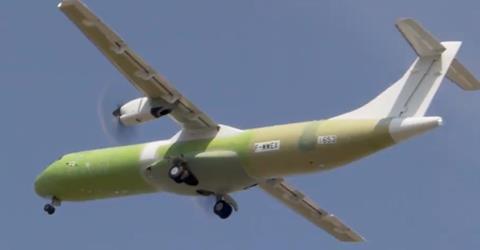 While freighter versions of the ATR are in service, the -600F will be the first cargo ATRs to be delivered to a carrier directly from assembly.
They will include Class E freight compartments and be capable of holding seven unit load containers, or pallets, or bulk cargo.
ATR adds that the -600F will have the "very latest" avionics suite which, it says, "future-proofs" the cockpit.