US lessor Azorra has acquired a portfolio of 37 aircraft previously owned by Nordic Aviation Capital, the leasing firm which has newly emerged from Chapter 11 protection.
Azorra says it has picked up 29 Embraer E-Jet regional aircraft plus ATR and De Havilland turboprops.
The aircraft are leased to 13 different airlines, and chief executive John Evans says they are "ideally suited for today's market dynamics".
Azorra owns and manages 60 aircraft and has commitments to purchase another 49, among them Airbus A220s and Embraer E2-family jets.
Nordic Aviation Capital has emerged from Chapter 11 restructuring, with a new board of directors, following confirmation of a plan of reorganisation by a Virginia bankruptcy court in April.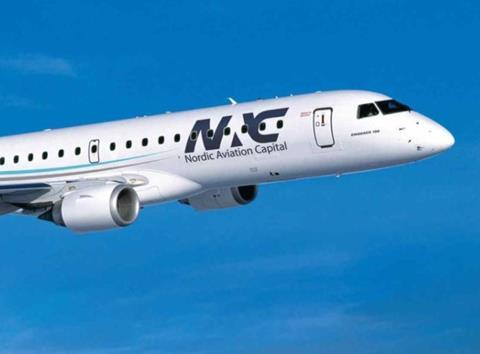 It says it has "eliminated" nearly $4.1 billion of debt and "significantly" improved its liquidity, having obtained access to around $537 million in additional capital – a mix of new equity and revolving credit loans.
The lessor says it has achieved a "significantly deleveraged" balance sheet and that it is "well-positioned" for the future.
New chairman Klaus Heinemann says the restructuring has been "complex and challenging", adding: "We begin a new chapter at NAC with a strategy focused on growth."
Nordic says it will maintain its position as one of the world's largest lessors, with over 350 aircraft.
Law firm Norton Rose Fulbright says it worked with an ad hoc group of secured creditors during the restructuring – among them Deutsche Bank, Development Bank of Japan, and JP Morgan – with claims of around $1 billion, developing new financing structures for 118 aircraft.