Berlin Tegel has ceased commercial operations following the departure of the last flight from the German capital airport, an Air France service to Paris Charles de Gaulle.
The Airbus A320 lifted off from runway 08L at about 15:39 on 8 November.
Tegel is closing as a result of the new Berlin Brandenburg airport's opening on 31 October, enabling the concentration of all air traffic at a single hub.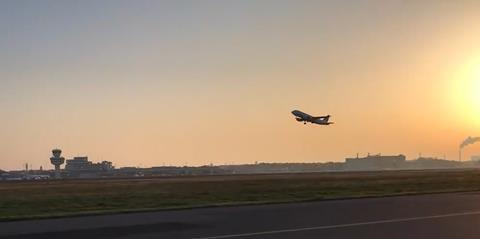 The airport's operator, FBB, says the departure of the service from Tegel marks a "full circle" because Air France had first operated to Tegel on 2 January 1960 using a Lockheed Super Constellation.
Several NOTAMs have been issued in relation to the transition, including one which simply states "aerodrome closed" as of 15:30 on 8 November.
"Following the last departure and the end of operations at Tegel, the area was symbolically handed over to the city," says FBB.
Tegel airport will be kept in operating condition for six months from the date of the complete commissioning of Brandenburg – although no flights will operate there. At the end of this period the site will start undergoing redevelopment into a new urban district.