Berlin's airports operator is poised to close the capital's Tegel airport early, with the possibility that it might not resume operations before the new Brandenburg airport opens.
Shareholders of the operator, FBB, met on 20 May and unanimously agreed on a temporary exemption from obligations to operate the airport – enabling it to shut from 15 June.
This exemption is conditional upon ensuring that civil aviation requirements are met at all times, and government flights are safeguarded.
FBB chief executive Lutke Daldrup indicates that the government will operate services at Berlin Schonefeld – the airport on which the new Brandenburg hub has been based.
"That is a clear commitment to [Brandenburg]," he says. The new hub is due to open on 31 October, after years of delays.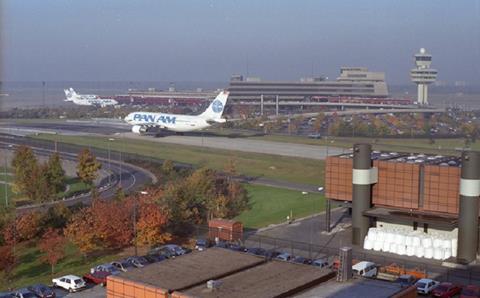 Scheduled services from Tegel would have ceased from 8 November.
But the new agreement could mean that Tegel will not re-open after 15 June, given the severe depletion of air traffic resulting from the coronavirus crisis.
Flight operations will be conducted in a "stable, efficient and reliable manner" over the next few months until Brandenburg opens, says Daldrup.
FBB supervisory board chairman Rainer Bretschneider says the decision gives the management team the "freedom to act in the interests of society", as well as the interests of the capital's air traffic.