Singaporean-based lessor BOC Aviation is ordering 80 Airbus A320neo-family jets, the largest single order placed by the company.
BOC Aviation says it will take delivery of the twinjets over the course of 2027-29.
The lessor's agreement feature 10 of the long-range A321XLR, plus 50 further A321neos with A320neos making up the remainder.
BOC Aviation has not disclosed an engine selection.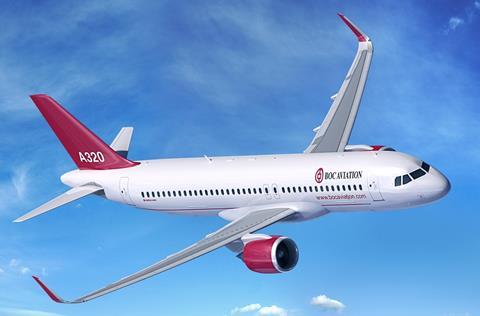 "[This order] underscores our continued confidence in the A320neo family for its reliability and operational efficiency and reflects the popularity of the aircraft among our airline customers," says chief executive Robert Martin.
BOC Aviation had directly ordered 373 aircraft by the end of March, with 30 A320neos and three A321neos still to be handed over from its backlog.
The latest deal takes its direct order total with the airframer to 453 jets – among them A350s, A330neos and A330s.
"This significant long-term order for 80 additional aircraft is a great testimony of the sustained value of our single aisle products," says Airbus chief commercial officer Christian Scherer.