Lessor Avolon's cancellation of 75 Boeing 737 Max jets is set to provide a degree of relief to the US airframer as it rejigs the extensive backlog for the re-engined aircraft.
But Boeing also acknowledges that the decision is the "right step" to "align with the realities of the marketplace".
Avolon ordered the 75 Max jets in 2017, signing for 20 Max 10s and 55 Max 8s, and taking options on another 20. The aircraft, originally due for delivery from 2021, supplemented previous smaller orders by the lessor for the type including deals for 15 in 2012 and five in 2014.
With the Max family grounded for more than a year, Boeing had already been discussing options with customers, including Avolon, but the coronavirus crisis has transferred the pressure point from supply to demand, just as the Max nears recertification.
"We have come to a mutual agreement to restructure Avolon's Max order book," says Boeing.
"As we have produced fewer [Max jets] than planned, we have implemented these adjustments to regain flexibility in managing the [backlog of] more than 4,300 unfilled 737 Max orders."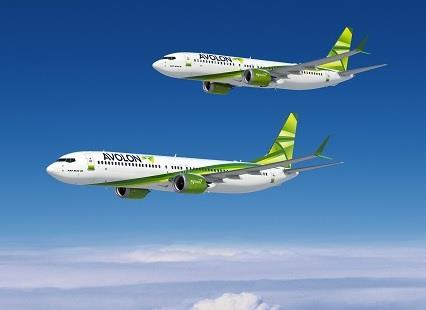 Avolon states that – as of 31 March – it still has commitments to 64 Max jets, on top of nine already in its fleet.
Boeing says Avolon's remaining commitment includes 55 unfilled orders for the Max. All 737 Max jets are powered by CFM International Leap-1B engines.
It says the adjustment of its orders will assist the airframer with balancing supply and demand, and help it to "protect the 737 Max's underlying value – especially in the leasing sector".