Boeing has taken freighter orders this year to 59 with an agreement for six more 777Fs in September, and disclosed a repeat order for 737 Max jets from investment firm 777 Partners.
The six additional freighters include one for FedEx and five for unidentified customers.
They bring the total number of 777Fs ordered this year to 36, alongside orders for another 23 freighters – comprising 19 767-300Fs and four 747-8Fs.
Boeing says September generated 22 net orders, the eighth month in succession for which net orders have been positive.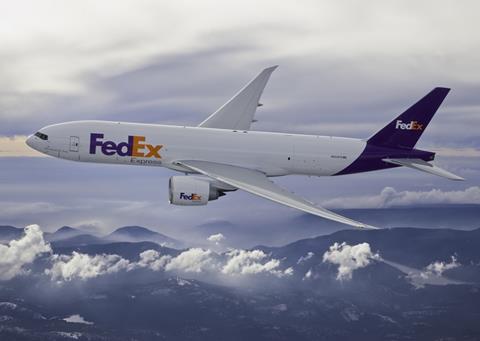 Alongside the 777Fs it recorded orders for 16 737 Max jets, of which 10 are for undisclosed customers. The other six are being taken by investment entity 777 Partners which previously ordered 24 in March and another eight in August.
The US Navy ordered five P-8A Poseidon military aircraft – based on the 737 – which will be used by German naval forces.
These gross orders were partly offset by removal of a 787-9 for Air Lease and four 737 Max jets for lessor GECAS.
September's activity takes Boeing's orders for the first nine months of 2021 – net of cancellations and conversions – to 302 aircraft, compared with 133 from rival Airbus.
Boeing delivered 35 aircraft during the month including eight long-haul types – a 747-8F to UPS, two 777-300ERs to Aeroflot, two 777Fs to Lufthansa Cargo, and two 767-300Fs to FedEx, plus a 767 tanker.
It also handed over 26 737 Max aircraft and a single P-8, taking overall deliveries for the airframer this year to 241 in contrast to Airbus's figure of 424.