German consultancy firm FalkenSteg is formally seeking expressions of interest to participate in the investment process for Frankfurt Hahn airport.
The Dusseldorf-based company has been commissioned by the airport operator's provisional insolvency administrator, Jan Markus Plathner, to look for "one or more" buyers for the airport or its assets.
"Investors have the option of acquiring all assets, units to be defined or single assets," says Plathner.
Expressions of interest in participating in the process should be submitted to FalkenSteg by 20 December.
The airport operator is 82.5%-owned by Chinese-controlled HNA Airport Group with the other 17.5% held by the German federal state of Hesse. It filed for insolvency on 19 October, a few months after HNA itself entered an insolvency process.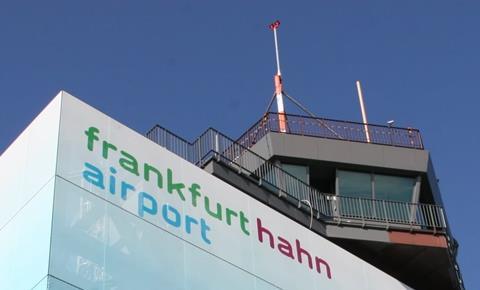 Frankfurt Hahn's recent financial data, detailed by FalkenSteg, shows the airport has made net losses for the last five full years, 2016-20, ranging from €5 million to €17 million.
Some 80% of the airport's business is cargo, and its ranks fourth in Germany for cargo-handling tonnage after benefiting from an upturn in freight activity as a result of the pandemic – although it has also recorded a fall in passenger services.
Frankfurt Hahn's infrastructure includes a 3,800m runway, able to handle large passenger and cargo aircraft types, and a terminal for 5.6 million annual passengers.
It can deal with up to 150,000 aircraft movements per year and features a 24h cargo operation, four warehouses for freight handling, and two large hangars for aircraft maintenance.
"Currently the European Union and the European General Court are reviewing the legality of state aid amounts granted to [the airport]," says FalkenSteg.
"Potential liability borne by the purchaser or purchasers for state-aid recovery is aimed to be avoided through the implementation of this open, transparent, unconditional and non-discriminatory bidding proceeding."