European safety regulators have granted type certificate validation to the Boeing 737 Max 8-200, new high-density variant of the re-engined twinjet.
In a certification document revision the European Union Aviation Safety Agency lists a validation date of 6 April, following US FAA certification on 31 March.
The 8-200 has been developed to increase the seating capacity of the Max 8. It has the same maximum take-off weight as the Max 8, at 82.2t, and the same baggage hold volumes.
Irish budget carrier Ryanair is a major customer for the aircraft, having increased its order from 135 to 210 of the type in December last year.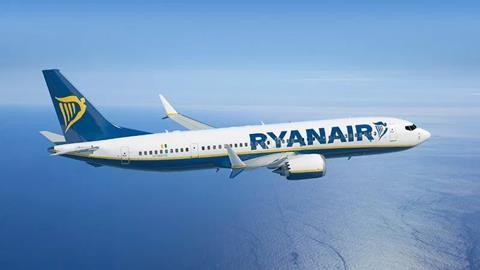 Ryanair is configuring its 8-200s with 197 seats. The aircraft has an extra pair of exit doors to meet evacuation requirements.
EASA limits the maximum total number of cabin occupants to 207 – comprising 202 passengers and five cabin crew – owing to environmental control system ventilation rates.
It recertified the 737 Max towards the end of January this year following its grounding of the type in March 2019.