London Southend airport operator Esken has identified Carlyle Global Infrastructure Opportunity Fund as the party with which it is attempting to finalise a strategic partnership for the facility.
Under the proposed terms of the potential agreement Carlyle would provide a loan amounting to £120 million ($170 million).
The loan would be convertible into an equity stake of just under 30% of the airport. Esken says it is in the final stages of agreeing documentation with the fund.
Esken is concentrating on its airport assets after a deal to divest regional airline Stobart Air and the UK's Carlisle Lake District airport fell through. Stobart Air subsequently ceased operations after Esken opted not to continue funding the carrier.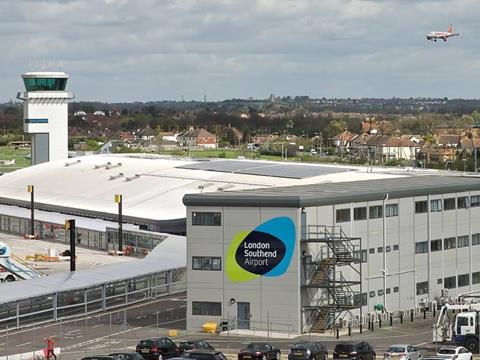 It says London Southend's prospective partner has "significant investment experience" in the global airport sector and that the proposed transaction – further details of which are likely to be released by the end of June – would provide "significant liquidity" to the company. This would enable Esken to repay outstanding bank facilities and meet legacy obligations.
Carlyle has been involved in airport projects including expansion of terminal infrastructure at New York JFK.
Esken had been intending to dispose of Stobart Air and Carlisle Lake District airport – which it describes as "peripheral" to its main London Southend business – to the privately-backed Isle of Man investment firm Ettyl.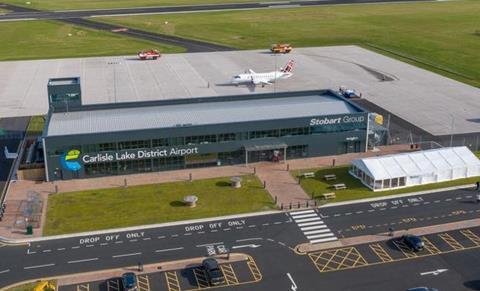 Ettyl had been planning to acquire the regional airport for a £15 million cash consideration. But Ettyl's funding arrangements fell apart and Stobart Air ceased operations on 11 June.
Esken says it will hold on to the regional airport, following the unsuccessful attempt to divest it, but will "actively explore strategic options" for the asset – including "potential alternative commercial opportunities".