Kuwait airport's new passenger terminal has been hit by a fire while still under construction.
The extent of any damage to the building, Terminal 2, is unclear.
Kuwait's directorate general of civil aviation states, through its official social media channel, that air traffic at the Gulf airport "has not been affected" by the 28 March incident.
The organisation has described the completion of the passenger terminal – which will have capacity to handle 25 million passengers annually – as one of its "most prominent projects".
It will be among the most modern passenger buildings in the world, the DGCA adds.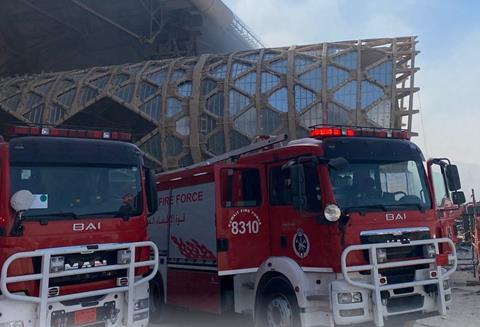 Terminal 2 is part of a broad expansion programme for the airport which includes building a third runway, renovation of the eastern parallel runway, and construction of a new control tower.
Kuwait's ministry of public works says firefighters attended after part of the terminal project was "exposed to a limited fire". The cause has yet to be disclosed.