Former Russian transport minister Yevgeny Ditrikh has been appointed to head the state transport leasing company GTLK.
Ditrikh was succeeded in the ministerial role earlier this month by Aeroflot Group chief Vitaly Saveliev.
GTLK has a leasing portfolio valued at over Rb1 trillion ($13 billion) across multiple transport sectors, including aviation.
Its fleet features some 270 aircraft including over 40 Airbus and 20 Boeing jets, plus nearly 50 Sukhoi Superjet 100s.
As well as Russian operators such as Aeroflot, Rossiya and Yakutia, the lessor claims international customers including Royal Jordanian, EasyJet and SunExpress.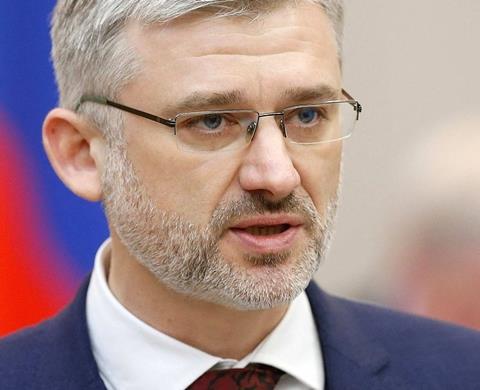 GTLK says Ditrikh will succeed Mikhail Poluboyarinov who has led the company only since March this year.
Poluboyarinov says that, over the eight-month period, the company's operations have been restructured in order to cope with the "difficult" circumstances arising from the pandemic – including placing a $500 million bond issue with strong subscription.
"I think I am leaving STLC in good condition and in good hands," he adds.
Ditrikh was Russia's transport minister for just over two years, and previously held roles including leading the transport supervisory agency Rostransnadzor.