Irkut's fourth flight-test MC-21-300 has emerged from painting in Ulyanovsk and returned to join the rest of the certification fleet in Moscow.
The aircraft, numbered 73056 and fitted with Pratt & Whitney PW1400G engines, was transferred to Moscow's Ramenskoye airfield on 25 June.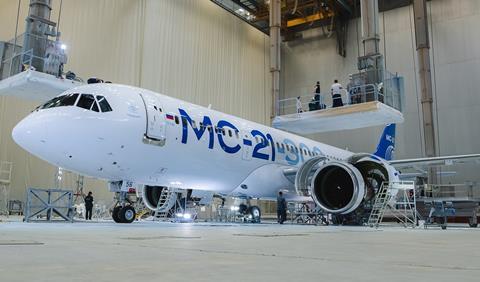 It features a cabin with a layout equating to a 211-seat all-economy configuration, with wider seats and narrower aisles, although only 172 are installed to make room for test workstations.
"This maximum-density configuration has been chosen to carry out certification tests of the passenger cabin, including emergency exit tests," says the airframer.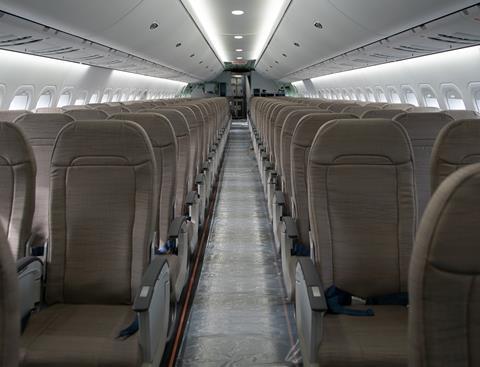 Irkut says the workstations and other equipment will be removed, and a full seat layout fitted, before these tests are conducted.
It states that the high-density layout is intended to appeal to the low-cost airline market. Irkut says it has overall orders for 175 MC-21s.