Frankfurt Hahn airport's administrator is looking to sell the facility to an alternative investor, after an agreement with the leading candidate, Swift Conjoy, fell through.
The airport filed for insolvency in late 2021, resulting in efforts to attract new interest and recruit investors.
In June last year the administrator, Jan Markus Plathner, identified Frankfurt-based entity Swift Conjoy as a prospective new owner for the business.
But the administration firm, Brinkmann & Partner, states that this entity "did not complete" the sale.
Plathner had secured "different sales options" with independent investors and has negotiated a second provisional purchase contract.
Creditors are due to meet on 7 February to decide whether to proceed.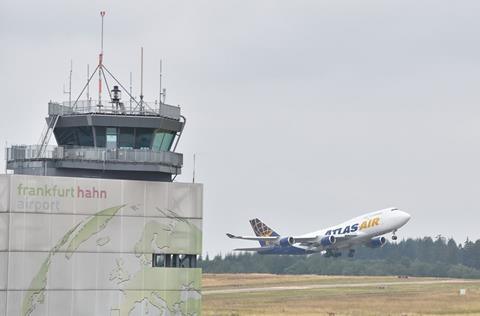 "Over the past few weeks we have continued to negotiate intensively," says Plathner, adding that the company had prepared for the possibility that conditions of the original sale would not be met.
"The next steps will be decided at the special creditors' meeting."
While Plathner has yet to identify the potential buyer, German broadcast media indicate that it is NR Holding, linked to Russian investor Viktor Kharitonin and the purchase of the German Nurburgring motor-racing circuit.
Frankfurt Hahn's administration has involved implementing restructuring measures to make the airport more attractive to airlines and enable continuation of business. The airport will offer a summer timetable with flights to European destinations.