Commercial aviation industry services specialist GA Telesis is ordering another four Boeing 737-800SF converted freighters, the modified airframe developed by Aeronautical Engineers.
The agreement covers three conversion slots in the second half of this year, and one reserved for early 2022.
Alabama-based conversion centre Commercial Jet Services, a partner of Aeronautical Engineers, will carry out the modification work.
The aircraft are being ordered through GA Telesis's leasing and investments arm LIFT Group.
GA Telesis committed to the 737-800 converted freighter sector last year with an initial order for up to two aircraft, the first of which was completed in March 2021.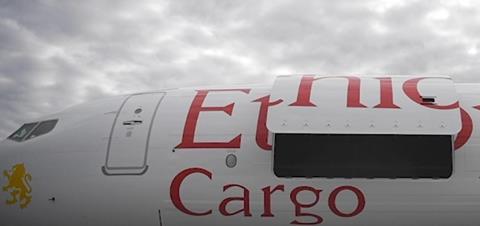 The jet – serial number 32903, originally delivered to tour operator TUI's Nordic division in 2002 – was subsequently leased as a freighter to Ethiopian Airlines as ET-AYL.
Aeronautical Engineers says the option for a second converted jet was "immediately exercised". This aircraft is scheduled for completion in May.
GA Telesis has been looking at a number of candidate aircraft for conversion, and LIFT Group says it will continue to evaluate additional freighter slots and "other freighter aircraft models" to support increasing capacity requirements from the global cargo industry.
"We are very pleased with the response from the air cargo market since signing our initial commitment almost a year ago," says LIFT president Marc Cho.
"We will continue to invest in our conversion strategy to support cargo airlines worldwide."
Aeronautical Engineers' conversion provides a 737-800 freighter with 23.9t payload capability on the main deck, comprising 11 container positions, with a main cargo door, loading system and rigid 9g barrier.
"We are increasing our focus on the air cargo sector and plan to devote substantial resources and significant investment in this growing segment of commercial aviation," says Cho.
Companies including Macquarie AirFinance and Aero Capital Solutions have also ordered 737-800 conversions this year.