United Aircraft's modernised Ilyushin Il-114-300 has carried out its maiden flight, a day after the first flight of the Russian-powered version of the Irkut MC-21.
The twin-engined Il-114-300 lifted off from Moscow's Zhukovsky airfield on 16 December, says state technology firm Rostec.
Three crew members – two pilots and a flight-test engineer – were on board the turboprop, which resurrects the older Il-114 airframe with new engines and an updated digital cockpit, enabling landing operations down to Category II.
Over the course of the flight the crew checked the operation of the Klimov TV7-117ST-01 engines, as well as basic aircraft stability and controllability.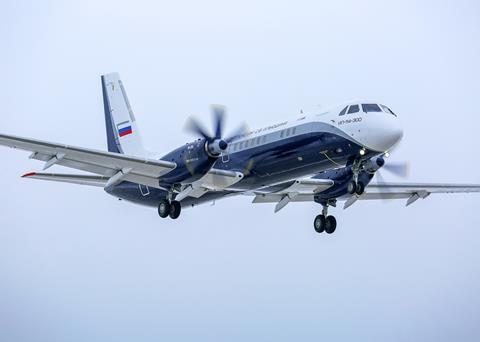 "This new aircraft is especially relevant for our country," says Rostec general director Sergei Chemezov, pointing out that it is designed for the "harsh conditions" of Siberia, and northern and eastern Russia.
United Aircraft intends to secure certification of the aircraft in 2022 and start delivery of serially-produced aircraft from 2023.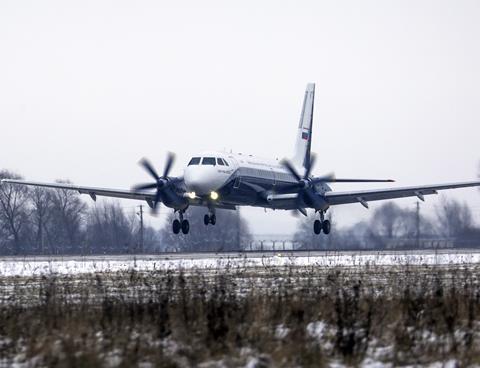 "Development of the new regional turboprop aircraft opens up new prospects for the Russian civil aircraft industry," says United Aircraft general director Yuri Slyusar.
Designed to replace older Soviet types, the Il-114-300 is a 68-seat aircraft capable of transporting a 6.8t payload across a 750nm (1,400km) range.
Its Klimov powerplants include a new high-thrust propeller as well as an automatic propeller control unit to maximise efficiency.