Investment firm Carlyle is to acquire a $4 billion portfolio of 125 aircraft from lessor AMCK Aviation, along with orders for 20 Airbus A320neo-family jets.
AMCK Aviation is based in Dublin but has regional Japanese and US offices. It was created two years ago through the merger of Irish lessor Accipiter and Japan's MCAP.
It has a fleet of around 65 conventional A320s and A321s, plus over 20 A320neo and A321neo jets, and nearly 40 Boeing 737-800s.
AMCK also lists a small number of long-haul types – including Airbus A330-300s and Boeing 777-300ERs – as part of its portfolio.
It identifies its shareholders as the Hong Kong-linked company CK Asset Holdings and the Li Ka Shing Global Foundation.
CK Asset Holdings is disposing of its Accipiter Finance division for $2.44 billion and its Manchester Aviation Finance division for $1.84 billion.
It says that, owing to the "paradigm shift" triggered by the pandemic, the risk and return dynamics of the aircraft leasing sector have become "volatile and unpredictable" and the industry has been undergoing increasing consolidation in response.
"[The company] considered it an opportune time to exit the aircraft leasing sector and enhance its strategic focus during the pandemic," it adds, stating that the disposals of the divisions will "unlock" the underlying value of its aircraft portfolio and enable the company make a "satisfactory" gain.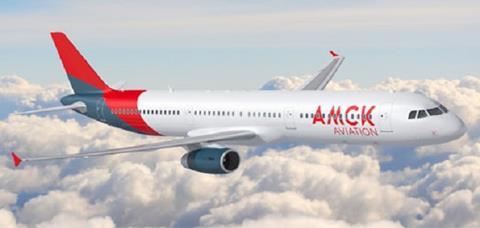 CK Asset Holdings says the Accipiter Finance sale includes 74 aircraft while the Manchester Aviation deal covers another 51.
It adds that the total consideration mainly represents an agreed headline price for their aircraft and purchase options, and estimates the aggregate profit from the disposals at $170 million.
Carlyle has established a Cayman Islands investment vehicle, Maverick Aviation Partnership, through which it will purchase the divisions. It expects the transaction to close in the second quarter of 2022.
Maverick Aviation Partnership's primary investor is an affiliate of CPPIB Credit Investments which, in turn, is a subsidiary of Canada Pension Plan Investment Board.
"We are pleased to acquire AMCK's attractive portfolio, comprised of primarily narrowbody aircraft whose lessee counterparties have performed well in the [pandemic] operating environment," says Carlyle Aviation Partners chairman William Hoffman.
"This transaction will help us enhance our capabilities for airline customers and all of our investors across the Carlyle Aviation platform."