Irish-based lessor GTLK Europe is to acquire four Airbus A321 converted freighters, induction for which will commence this year.
The aircraft will undergo modification by the EFW joint venture which is run by ST Engineering and Airbus.
GTLK Europe is affiliated with the Russian state leasing company GTLK, based in Moscow.
Three of the four aircraft to be converted will be inducted this year, says EFW. The fourth will be modified in 2022.
EFW says the air cargo market has experienced increasing demand, and GTLK becomes a new customer for its converted A321s.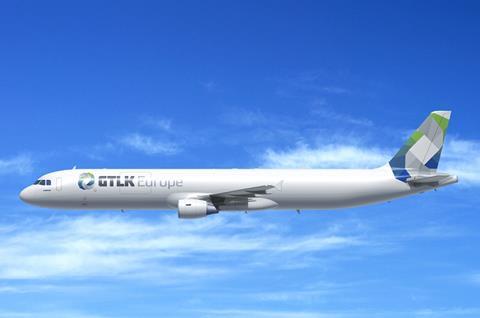 "Interest in our A321P2F conversion solution has been on a significant rise over the past year," says EFW chief Andreas Sperl.
"We are committed to satisfying this growing market demand with on-time redeliveries by ramping up conversion lines."
The venture has previously disclosed plans to set up a new US conversion line, and says it will open this year. It has already expanded its facilities to include a line in China, complementing its German and Singaporean operations.
GTLK Europe chief Roman Lyadov says the A321P2F offers "best-in-class capability and fuel efficiency" among single-aisle freighters.
"[It] is an important complement to our portfolio as we support our customers to meet increasing demand in the express and e-commerce cargo market," he adds.
EFW's conversion provides a freighter with main- and lower-deck container positions and payload capability of up to 28t over a range of 2,300nm.