Russian airframer Irkut has rolled out the first MC-21 equipped with domestically-built Aviadvigatel PD-14 powerplants.
The variant, designated the MC-21-310, is the alternative to the -300 which features Pratt & Whitney PW1400G engines.
Irkut has yet to fix a date for the maiden flight of the -310 but says it has "completed construction" of the initial aircraft.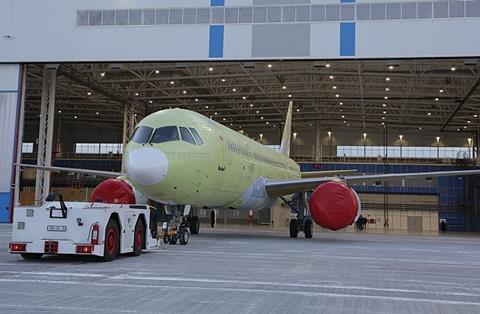 It formally transferred the twinjet from the assembly line to the flight-test division of the aviation plant at Irkutsk.
Irkut says the aircraft will undergo ground manoeuvring and engine tests in preparation for its first flight.
"The upcoming tests of the MC-21 with domestic engines are a landmark event for the industry," says state technology firm Rostec's industrial aviation director, Anatoly Serdyukov.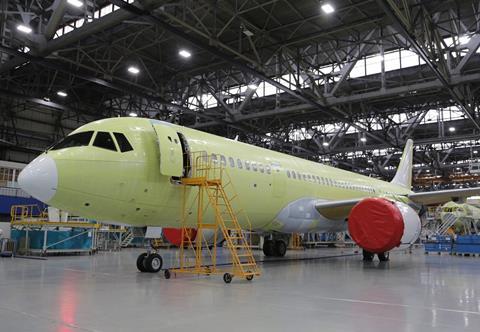 Four aircraft with PW1400G engines have been carrying out flight tests for the MC-21's certification campaign.