Irish-based lessor Avolon has tentatively agreed to acquire 20 Airbus A330neo twinjets, all of which will be the -900 variant.
The agreement is the subject of a memorandum of understanding.
"We have been a strong supporter of the A330neo programme since its launch," says Avolon chief Andy Cronin.
"With our existing widebody orderbook fully placed, we are now locking in future growth in a supply-constrained environment."
The A330-900 is powered by Rolls-Royce Trent 7000 engines.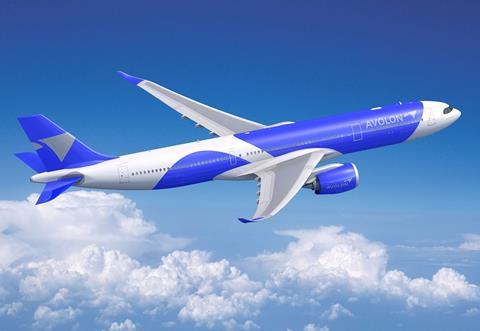 "Our expanded delivery pipeline allows us to offer our customers the A330neo's range and reduced emissions to support their evolving fleet needs," says Cronin.
Avolon has 55 A330neos in its portfolio of owned, managed or committed aircraft.
Airbus says the lessor is seeking to secure the "earliest available slots" to capitalise on rising long-haul aircraft demand.
A330neo production is currently running at around three aircraft per month, but Airbus intends to raise this to four by the end of next year.