Russian leasing firm GTLK is to support the development of a relatively new operator in the eastern Kamchatka peninsula, supplying a fleet of Cessna Grand Caravan EX aircraft.
The operator, Kamchatka Airlines, is intending to offer improved regional connectivity in the area, which features remotely-located settlements.
GTLK says it will initially lease three Grand Caravan EXs to the airline, which will be placed on the Russian register.
It says the agreement has been approved by a government commission on import substitution.
The aircraft will be delivered in the first half of this year.
While the initial agreement covers three Grand Caravans, the lessor states that the two sides are discussing options for taking another nine similar aircraft over the course of 2023-27.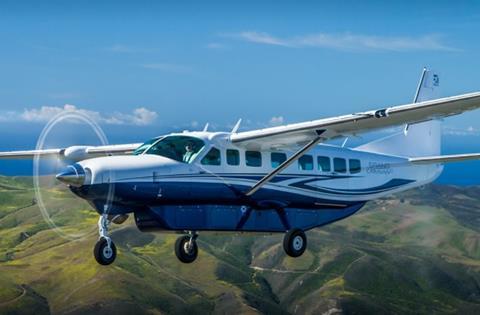 Kamchatka Airlines will use the aircraft to increase "transport accessibility" and attract tourism to the region.
But GTLK says it will also look at the possibility of co-operating with local airlines in the future.
Kamchatka's commercial air transport industry has been rocked recently by fatal accidents involving a Kamchatka Aviation Enterprise Antonov An-26, which collided with a cliff near Palana, and a Vityaz-Aero Mil Mi-8 which crashed into lake Kuril during a tourist flight.
The Mi-8 accident resulted in Vityaz-Aero's being banned from passenger transport.
Russia's government has been keen to develop eastern regional aviation connectivity, and GTLK is already supporting a project to modernise the fleets of several carriers and combine their networks under an operating alliance.
These carriers include Aurora, Yakutia, Kamchatka Aviation Enterprise, Khabarovsk Airlines and Aviashelf.
GTLK says it is looking at the possibility of allocating funds from the Russian national welfare fund to the acquisition of a fleet for the combined operation.