London Gatwick airport's operator is proposing to axe 600 jobs across its business, about a quarter of its employees, as a result of the air transport downturn.
It will enter a formal consultation process with employees to discuss the restructuring.
Gatwick is managed by a venture between Vinci Airports, which holds just over 50%, and Global Infrastructure Partners.
The operator says that its passenger numbers are down more than 80% for August, which is one of the peak months for the UK hub, and it is still using only one of its two terminals.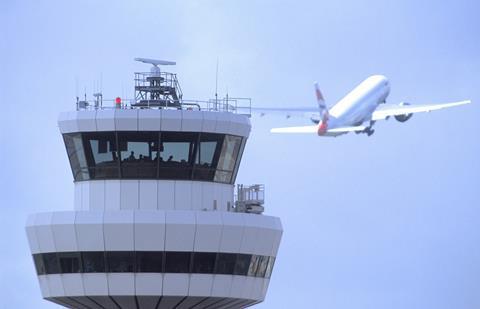 Although it has taken steps to obtain bank loans, cut costs and control cash spend, the company says it needs to restructure ahead of October's scheduled termination of the UK government's job-retention scheme by which it pays the salaries of furloughed workers.
Gatwick chief executive Stewart Wingate says the proposal to cut the workforce is a "stark reminder" of the impact of the pandemic on air transport.
"We are in ongoing talks with the government to see what sector specific support can be put in place for the industry at this time," he says.
"This support will not only help Gatwick but the wider regional economy which relies on the airport."
Wingate says Gatwick "will recover" from the crisis and the operator intends to emerge from the restructuring a "fitter and stronger" organisation.