London Southend airport operator Esken is undertaking a strategic review of its businesses, which could potentially involve selling activities including its aviation division or its renewables arm.
The company's aviation operations include London Southend and the ground-handler Star Handling, and it also owns Carlisle Lake District airport.
Esken executive chair David Shearer says the aviation business has continued to recover but at a "slower pace than we would have wished".
He says airlines are focusing on "short-term performance ahead of strategic positioning", but insists the medium-term business case for London Southend "remains compelling".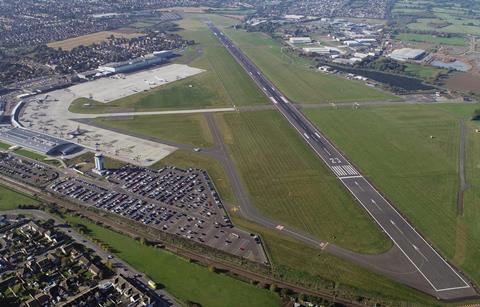 Esken's strategic review will consider all options, he says, and "may conclude" that shareholder interest is best-served through a sale – or partial sale – of either the aviation or renewables division, or both, in order to secure their long-term potential.
Over the six-month period to 31 August, the aviation division turned in an EBITDA loss of £500,000 ($577,000) on revenues of £14.2 million.
Esken says that, while the company benefited from one-off airline-marketing payments, increased flights meant the underlying performance improved by £800,000 over last year's figures.
EasyJet contributed to a one-third rise in passenger numbers to 61,000 for the period. The budget carrier is offering three summer routes next year, but Esken believes 40 routes are viable from the airport.