London Southend airport in the UK is to be assessed for potential disposal by its parent company, Esken, as part of a strategic review initiated last year.
The airport is located about 50km east of the UK capital.
Esken says it has been reviewing options for its various businesses with the aim of delivering shareholder value.
It has already decided to sell its renewables activities.
But the company adds that it has taken the decision to "explore a sale" of its aviation business – primarily Southend airport – and started initial planning.
"A key objective will be to find the right buyer with the capital to support the growth prospects of the airport over the long term and benefit airline partners, customers and local stakeholders," it adds.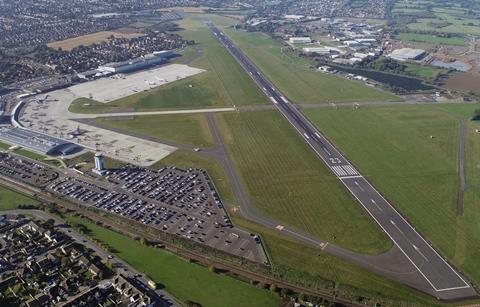 Southend is offering summer season connections to a small number of European destinations, with services operated by EasyJet. The airline will fly to Amsterdam, Malaga, Faro, and Palma de Mallorca.
Esken says the outlook for the UK aviation sector for the summer is "increasingly positive", and says it expects capacity constraints at other airports to drive an "increased focus" on peak-time slot availability at Southend from next year.
The company's aviation businesses also include ground-handling division Star Handling.
Esken says net proceeds from divestments will be used to pay debt and provide liquidity for the rest of the group while the disposal programme continues.