Moscow Zhukovsky airport's operator, Ramport Aero, has named a new general director to oversee its crisis response, after the resignation of its previous chief.
Evgeny Solodilin, a deputy director and head of the airport's cargo service, will take up the post after Tomas Vaisvila chose to step down in early March.
Solodilin is to manage consolidation of activities – including its passenger, cargo, and ground-handling operations – in response to "external challenges", says Ramport Aero.
He will remain in charge of the cargo division.
"This will make it possible to simplify the overall management structure, reduce decision-making time, [and] increase the financial transparency of the holding's activities," says Solodilin.
He adds that the operator has been holding talks with credit institutions and reached agreements on suspending interest payments temporarily on current obligations.
"This step, together with additional support from shareholders, will allow us to control the situation and prevent disruption in the airport operation," he says.
Additional Russian-built aircraft are being deployed at Zhukovsky in order to maintain services to international and domestic destinations still accessible under sanctions imposed on the country.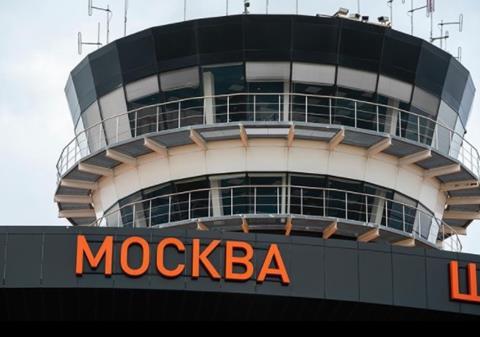 Moscow Sheremetyevo airport's operator has mothballed some facilities, as a result of the disruption.
Terminal E is shut and the operator also closed Terminal D on 15 March, shifting airlines operating at the facility to other buildings.
International flights of carriers including Aeroflot, Belavia, Korean Air, Air India, Air Serbia and others will move to Terminal C, the airport operator states.
Domestic flights of Aeroflot, Rossiya, Nordwind, Yamal and other Russian carriers will operate from Terminal B.
Sheremetyevo's operator says the rejig is intended to "optimise and concentrate production activity" in the northern terminal complex.
It states that its third runway is "temporarily out of service" until such time as passenger traffic and aircraft movement levels are restored. NOTAM information indicates that runway 06L/24R was closed on 4 March.
The capital airport's management board has been affected, with chairman Alexander Ponomarenko voluntarily stepping down from his position after being included among individuals on a European Union sanctions list.
Ponomarenko was listed as having close links to associates of Russian president Vladimir Putin, and allegedly financed a palace complex near Gelendzhik, although he strongly denies involvement and says he hopes the geopolitical situation will be resolved quickly.