Pilot-training company L3Harris Airline Academy is offering cadets the opportunity to train for a dual licence to enable flexibility to operate within the UK and the European Union.
The hybrid training programme allows pilot cadets to sit theoretical examinations for both the European Union Aviation Safety Agency and the UK Civil Aviation Authority.
It also includes instrument-rating flight skills testing in UK and EU airspace. The course will be made available to new candidates from around December.
L3Harris points out that it has locations in both Portugal and the UK, enabling it to provide all the training necessary for the dual licence.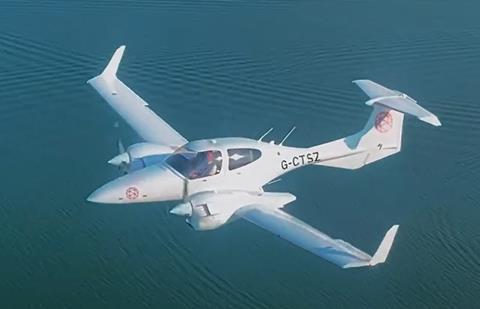 It says the programme is designed to "open up employment opportunities" for new pilots in a single course, following the UK's 'Brexit' withdrawal from EU membership at the beginning of 2021.
As a result of the withdrawal, UK-issued licences became invalid for use on EU-registered aircraft, but EASA licences are still recognised – for a two-year period – on UK-registered aircraft
"There's been some uncertainty surrounding pilot licences since the UK left the EU," says L3Harris Airline Academy general manager Dave Coward.
"We're often asked by aspiring aviators, 'Should I train for a CAA or EASA licence?'
"This new programme solves the dilemma and offers cadets the important flexibility to join airline operators across the UK and Europe."
With the combined course, the company says, graduating pilots will be able to commence careers with either UK- or EU-registered carriers.