New Zealand has outlined a five-stage plan to ease border restrictions from late February, which will see mandatory quarantine eliminated for vaccinated travellers, and a full border reopening expected by October.
The announcement is the latest attempt by Wellington to open up its tightly-shut international borders, after plans to do so in mid-January were scuppered by the emergence of the Omicron variant of the coronavirus.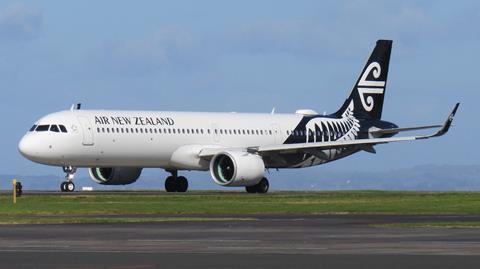 The latest plan prioritises the return of New Zealanders, as well as skilled labour and students, with leisure travellers likely to only enter the country from the second half of this year.
In the first stage of reopening, which will kick off from 28 February, fully-vaccinated New Zealanders and other eligible travellers from Australia will be able to enter the country without needing to stay in designated quarantine facilities. Instead, they will be required to test on arrival and self-isolate for 10 days.
Wellington has said it would adjust the number of days required for self-isolation as the plan rolls out across the year.
Then, from 14 March, fully-vaccinated New Zealanders from anywhere in the world can return to the country, subject to the same testing and isolation conditions. Also included in this group are those on a working holiday scheme, as well as skilled workers in sectors such as IT and education.
In the third phase, which commences from 13 April, Wellington expects to open up to students, existing visa holders as well as professional sports players.
By July, short-term visitors from Australia, as well as those on visa-waiver programmes from anywhere else in the world, can enter the country. This is followed by visitors from anywhere else in the world by October.
Wellington stresses that mandatory quarantine is still in place for unvaccinated travellers — as well as "high-risk" travellers — entering the country, regardless of their purpose of entry.
Announcing the border reopening plans, New Zealand prime minister Jacinda Ardern says: "With our community better protected we must then turn to the importance of reconnection. Families and friends need to reunite. Our businesses need skills to grow. Exporters need to travel to make new connections."
She adds: "Today's reconnecting plan will help grow an already strong export base, bring in new skills, address the shortages standing in the way of growth, and build new connections with the world."
New Zealand, which had one of the toughest border restriction regimes in place through the pandemic, was poised to reopen borders in stages from mid-January. Plans were delayed following the Omicron wave, which Ardern says was to allow for New Zealanders to take their booster shots and shore up its defences against the variant.
The announcement was understandably welcomed by the country's aviation sector, which had seen its woes prolonged amid uncertainty over the timing of the border reopening.
Air New Zealand chief customer and sales officer Leanne Geraghty hails the "incredibly exciting news", adding that the carrier intends to operate over 300 flights between New Zealand and Australia in March.