Paris airports operator Groupe ADP is to tie up with energy technology firm Air Liquide in a joint venture to support development of hydrogen infrastructure for air transport.
The venture – which will be equally-owned by both companies – will provide airports in France and elsewhere with the engineering and services necessary for hydrogen transition.
It will offer estimations of hydrogen use, optimisation of the hydrogen supply chain, infrastructure pre-installation work, as well as cost and safety studies.
"As the first hydrogen-powered commercial aircraft are expected by 2035, airports need to start reconsidering their infrastructure as of today," the companies state.
"They must look at how liquid hydrogen will be supplied and how it can also serve other ground mobility usages, notably heavy duty mobility or light ground support equipment."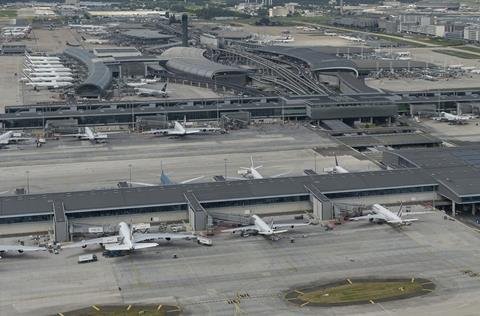 Groupe ADP and Air Liquide had previously agreed to conduct feasibility studies to look at the implications of hydrogen-powered aircraft, co-operating with Airbus to examine configuration of 30 airports – among them Paris Charles de Gaulle and Paris Orly.
"Preliminary studies confirmed hydrogen's potential to decarbonise aviation, identifying several production and supply-chain patterns that can be integrated in airport infrastructure," they state.
As a result of the work, Groupe ADP and Air Liquide say they have developed "unique expertise" in pre-implementation phases for hydrogen transformation.
"This partnership project demonstrates [our] shared ambition to act now, to pave the way for decarbonised air transport worldwide," they add.