Qantas Airways has firmed its order for a dozen Airbus A350-1000s while the airframer has also secured an agreement for another seven A350 freighters, from an undisclosed customer.
Two A350 freighters recently identified for Silk Way Airlines, and a single A330-900 for Delta Air Lines, added to a lively end to the half-year, with June giving the airframer its strongest month for widebody aircraft orders since December 2019 when an undisclosed customer signed for 40 A330neos.
Airbus has not named the latest A350F customer, although Abu Dhabi's Etihad Airways had previously signalled preliminary plans to take seven. The A350 freighter agreements bring total firm commitments for the new twinjet cargo aircraft to 31.
Qantas's A350s will be introduced for the airline's Project Sunrise initiative to open non-stop ultra long-haul routes including London-Sydney.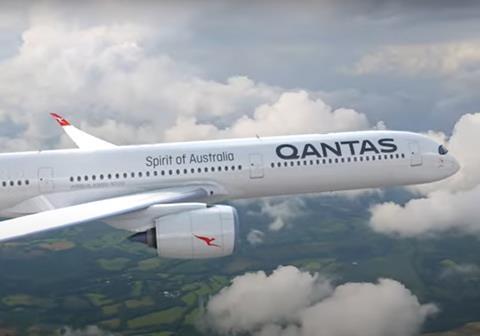 As part of its fleet modernisation the Australian flag-carrier has also signed for 20 A321neos and 20 A220-300s.
Eight A321neos for Turkey's Pegasus Airlines plus six A320neo-family jets for IAG, and a single A319neo and A220-100 for a private customer capped off a buoyant month, just ahead of the Farnborough air show.
Airbus recorded firm net orders for 259 aircraft over the first half of the year, with 314 single-aisle jets and 25 A350s – offset by a net deficit of 80 A330neos.
The airframer has struck another A350-1000 from the backlog of Qatar Airways – with which it is involved in a legal wrangle over A350 skin-paint deterioration – bringing the backlog down to 19 aircraft.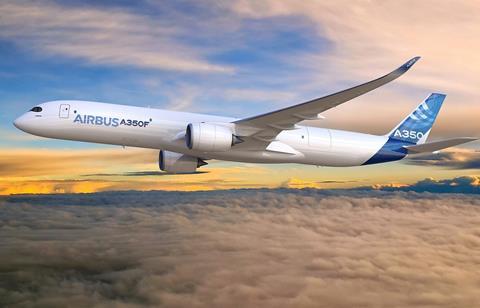 Airbus has also recorded the cancellation of two A350-900s previously allocated to undisclosed customers.
It delivered a total of 297 aircraft in the six-month period to 30 June, among them 29 A350s and 13 A330s plus 230 A320neo-family jets and 25 A220s.