Germany's Frankfurt Hahn airport has filed for insolvency with a district court, but operations at the facility are continuing.
Hahn has been used as a secondary airport to the German financial hub, particularly by Ryanair before the budget carrier withdrew last year.
The airport is part of China's troubled HNA Group. It filing has resulted in the appointment of an provisional administrator, Jan Markus Plathner, from the Frankfurt-based Brinkmann & Partner.
Plathner says pre-insolvency financing will be sought to secure salaries for airport workers, and an overview obtained of the airport's situation.
"At the same time, we will explore the possibilities for the company's reorganisation," he adds.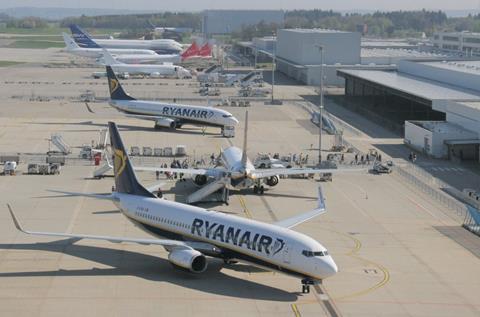 The filing was made to the district court in Bad Kreuznach which granted the application on 19 October.
"Fankfurt Hahn airport will continue to operate fully, and all air traffic will take place as planned by the airlines," says the provisional administrator's office.
"Passengers who have specific questions should contact their airline directly."
Plathner had previously been appointed as the insolvency administrator of Zweibrucken airport in south-western Germany as well as the carriers XL Airways Germany and OLT.