Scotland's cabinet secretary for transport has disclosed that a preferred bidder has been chosen for Glasgow Prestwick airport.
Michael Matheson was responding to a question in parliament on 23 February regarding progress on returning the airport to the private sector.
The government acquired the airport from New Zealand's Infratil in 2013 but has been unable to finalise a sale. It formally put Prestwick back on the market in November last year after a prospective bidder pulled out.
Matheson told parliament that this latest invitation had "attracted credible interests".
"Since then [Prestwick airport] and its professional advisers have carried out a detailed evaluation of the competing bids," he says.
"Significant progress has been made and I have agreed the selection of a preferred bidder. This allows the process to move to the next stage and potentially an early divestment of our shareholding."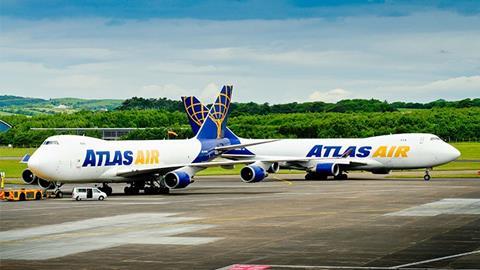 Matheson says the identity of the bidder is not being revealed in order to "protect the integrity" of the process.
But he points out that the government has been "clear" over its intention to transfer the airport back to private owners "when the time is right".
According to its latest filed accounts, the airport's operator – TS Prestwick Holdco – made a pre-tax profit of £5.4 million in the year to 31 March 2020, ahead of the onset of the air transport crisis, compared with a prior loss of £3.8 million.
Its revenues for the full year reached nearly £36 million, of which £20.9 million was derived from fuel supply. Other aviation revenues contributed £5.8 million and freight brought in £3.2 million.
TS Prestwick Holdco says the Scottish government has provided written confirmation that, for the foreseeable future, it will not seek repayment of loan facilities until at least 31 March 2022, or the date its shareholding is sold if this occurs earlier.