The Association of Asia Pacific Airlines (AAPA) has called for action to be taken to "rebuild the resilience" of the sector, as an uptick in travel demand clashes with looming operational challenges.
AAPA director general Subhas Menon notes that while Asia Pacific "has not experienced the widespread chaos observed in other parts of the world", there are "signs of strain" among carriers, as a result of manpower shortages.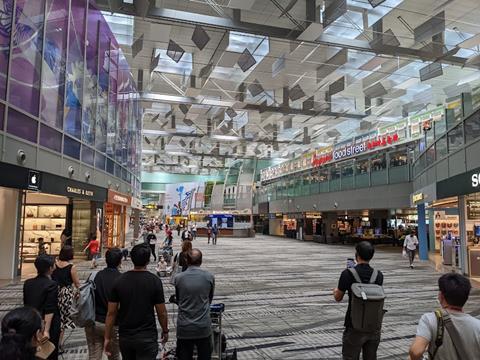 "In the short term, hiring and retention incentives are being offered, but more needs to be done to rebuild the resilience of the industry for the future," says Menon, who made these comments as AAPA released traffic results for June.
For the month, carriers in the region reported strong growth in travel demand, with international passenger numbers increasing more than six-fold year on year to 9 million.
Traffic increased six-fold, far outpacing the two-fold rise in capacity, notes the AAPA. Consequently, passenger load factors in June hit a new pandemic high, at 76.9%.
Menon hails the significant improvement in passenger traffic, stating: "The region's airlines are resuming flights to more destinations, as economies reopen for business and international travel. This is a welcome change that was a long time coming."
Still, he warns that traffic in the first half of 2022 is "still well below pre-Covid-19 levels".
"Meanwhile, escalating fuel prices and cost inflation are risks to the nascent recovery and return to profitability just as the industry is emerging from its worst crisis," adds Menon.
As for cargo, AAPA data indicates a slowdown in demand, as a result of inflation, as well as a decline in exports and supply chain constraints.
Freight-tonne kilometres for the month fell 4% year on year, though capacity rose 5.7%, led by a rise in bellyhold space.