UK authorities have embarked on a campaign to prepare aviation personnel for the cessation of recognition of European Union licences and approvals at the end of next year.
The campaign follows the UK's withdrawal from European Union Aviation Safety Agency membership at the beginning of 2021, following the country's 'Brexit' referendum decision to leave the EU.
Recognition of UK licences and certifications by EASA was immediately halted on 1 January, and pilots holding UK licences are not permitted to fly aircraft registered in the EU.
But the UK Civil Aviation Authority adopted a two-year grace period – running to the end of 2022 – during which it is continuing to accept EASA approvals for operating and maintaining UK-registered aircraft.
The UK-EU's post-Brexit political agreement has severely restricted route rights available to UK carriers, forcing some to establish EU-based subsidiaries in order to access the intra-EU market.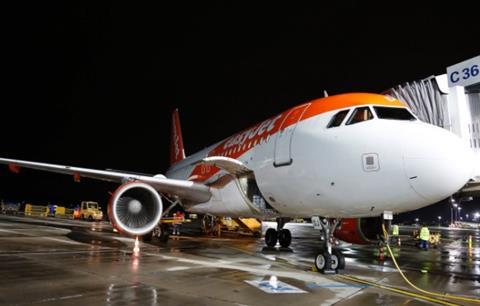 According to the CAA there are "presently no signs" that parts of the agreement will be renegotiated to allow mutual recognition of the approvals.
With the termination of this period just over a year away, the CAA and the UK Department for Transport have started urging pilots, engineers and EU-registered organisations conducting training and maintenance to start applying for UK certification and licences.
The CAA says the grace period provided "some flexibility" to adapt to the post-Brexit situation, but the validity of the EASA approvals "will cease" at the end of next year.
It says it has "simplified the application process" to transfer from an EU to a UK licence, and set up a dedicated website to support the effort, but warns that early action is essential to ensuring documentation is received in time.
"We expect demand to be high, so we advise everyone to apply as soon as possible," says CAA chief executive Richard Moriarty.
"European organisations wanting to operate and maintain UK-registered aircraft also need to assess how they might be affected by the changes."
UK aviation minister Robert Courts adds: "It's imperative that our industry is aware of this upcoming change to ensure the future viability of the sector."