Airbus A321 converted freighter pioneer Vallair has disclosed that nine of the type will undergo modification in China, at the ST Engineering facility in Guangzhou.
The initial aircraft to be converted will be MSN1017, a CFM International CFM56-powered twinjet which was originally delivered to First Choice Airways in 1999.
Vallair says the aircraft will be delivered to operator SmartLynx in the third quarter of 2021.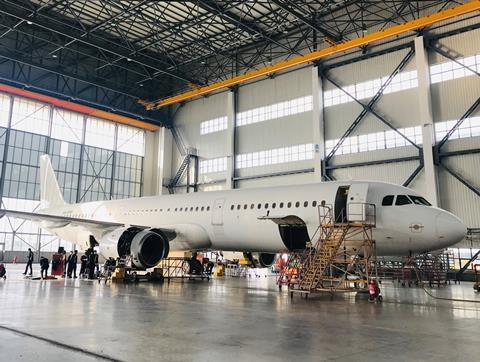 "[This] will be the first of nine aircraft scheduled to be converted in China," says chief executive Gregoire Lebigot. "This is an important milestone."
The operator's first A321 freighter was converted at the modification company's Singapore plant before being delivered to Qantas in October this year.
Vallair recently signed a memorandum of understanding with US operator Global Crossing Airlines for 10 conversions and it is leasing two more to SmartLynx Malta.
"[We are] keen to introduce the A321F to the Chinese market as we see strong potential for the freighter in its active e-commerce sector," says Lebigot.
"Our decision to commission the conversion process for a significant number of our lease portfolio 'in-country' demonstrates not only our confidence in the future implementation of this type, but also our commitment to local technical and engineering resources."