Boeing's aircraft deliveries and new aircraft orders slipped during January, down from higher figures posted by the company in the final month of 2022.
The manufacturer handed over 38 aircraft to customers in January, a month during which the company's deliveries are typically slower than during other periods, Boeing reports on 14 February.
The delivered aircraft included 35 737 Max – among them jets received by lessors AerCap, Air Lease and Avolon Aerospace Leasing, and by carriers including Copa Airlines, Flydubai, Ryanair, Southwest Airlines and United Airlines.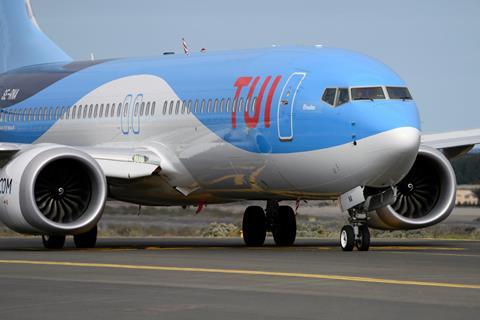 Boeing's January deliveries also included three 787s – one -10 to KLM and one -9 each to Lufthansa and Qatar Airways.
The company's 38 deliveries last month compare to the 69 aircraft (including 54 737s) it delivered in the prior month, December 2022.
Also in January, Boeing bolstered its backlog with new orders for 55 aircraft, including 33 737 Max, seven 787s and 15 767-based KC-46 aerial refuelling tankers.
Japan's Skymark Airlines placed four of the 737 Max orders, Germany's Tui Travel ordered another four and unidentified customers ordered the remaining 25, Boeing says.
The company does not specify which customer or customers ordered the seven 787s. The KC-46 orders came from Boeing Defence, Space & Security on behalf of the US Air Force.
On the negative side, unnamed customers cancelled orders in January for 39 737 Max, leaving Boeing's net new orders for the period at 16. By comparison, Boeing landed 203 net new orders in December 2022 and 55 in January 2022.
January's changes, combined with accounting adjustments, left Boeing on 31 January with 4,585 aircraft in its backlog, including 3,634 737s, 121 767s, 313 777s, 516 787s and one 747. (It delivered the final 747 in February, closing out the jumbo's production programme.)
Boeing's backlog is up by 269 aircraft from one year ago.
Though its 737 deliveries slipped from December to January, Boeing says the 737 programme is operating at a 31-per-month production rate. Actual deliveries, however, will continue to vary month to month, Boeing adds.